WELCOME TO THE HISTORIC AND LEGENDARY
SAINT GEORGE GREEK ORTHODOX CATHEDRAL
Saint George is an historic Cathedral located in downtown Philadelphia, under the spiritual auspices of the Ecumenical Patriarchate in Constantinople, in the Greek Orthodox Metropolis of New Jersey, of the Greek Orthodox Archdiocese of America. We extend to you a warm and heartfelt Orthodox Christian welcome. Our Greek Orthodox Cathedral is dedicated to imitating the love and faithfulness of Jesus Christ by sharing the gospel with our words and living it with our lives. It exists to lead the faithful to the worship of the Holy Trinity according to the Faith and Tradition of the One, Holy, Catholic and Apostolic Church. Our witnessing to our Faith is accomplished through the Sacramental life of the Church, its values and traditions, stewardship, fellowship, service, and Christian education.
Latest News at a Glance:
The Latest News:
---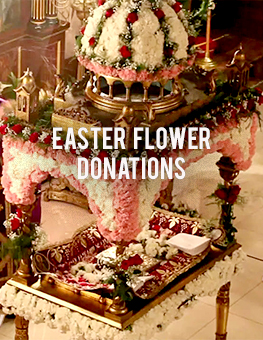 Flower Donations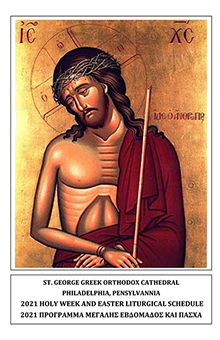 Liturgy Schedule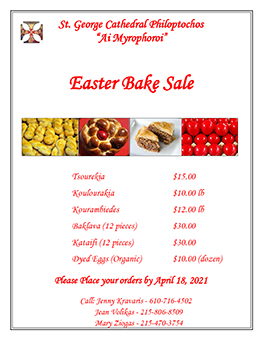 Easter Bake
FOR IT IS IN GIVING THAT WE RECEIVE
Your contributions really matters for us to continue our work in God's name - please give with.
Learn More About Stewardship
MAKE A DIFFERENCE
BECOME A STEWARD!
We appreciate your kind and generous donations that help us tend to the needs of our church.
Become a Steward